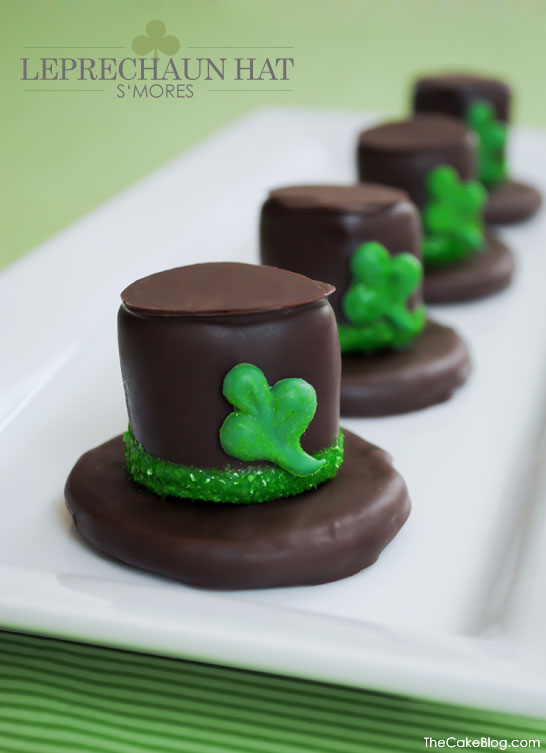 Make these adorable leprechaun hats for the kids this St. Patrick's Day! All you need is marshmallows, cookies, and chocolate!
These super cute leprechaun hats are a great addition to your snack table for your St. Patrick's Day party! Get the kids involved in making these little guys, they're as fun to make as they are to eat! Using a few simple supplies like cookies, chocolate, and marshmallows, these hats are quick to put together at the last minute. Don't forget to add the glittery shamrock to make these hats extra festive and fit for any leprechaun!

What You'll Need:
1) Keebler Fudge Stripes Cookies
2) Big marshmallows
3) Dark chocolate candy melts
4) Green candy melts
5) Green cake glitter
Step #1:
Place the dark chocolate candy melts in a bowl and melt them in the microwave. Melt them 30 seconds at a time, mixing them between sessions until completely smooth. Take your cookies and dip them into the melted chocolate. Allow any excess chocolate to drip off, then place them on parchment paper to harden.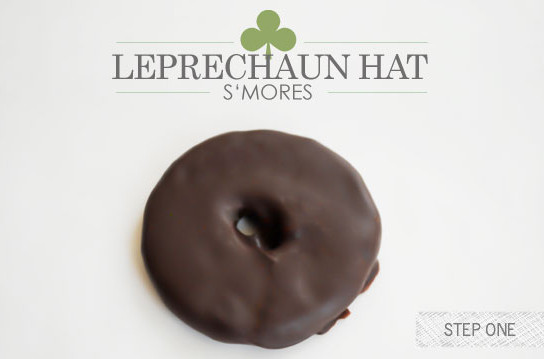 Step #2:
Place a marshmallow on a toothpick and dip it into the melted chocolate. Allow the excess chocolate to drip off and place the marshmallows on parchment paper to harden.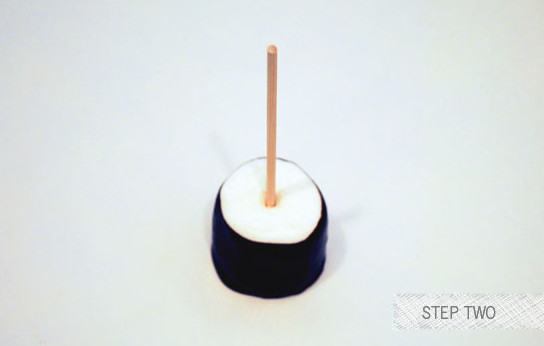 Step #3:
Melt the green candy in the microwave using the same method as with the dark chocolate. Take a marshmallow and flip it upside down and insert a new toothpick on the top. Dip the marshmallow into the green melted candy, just enough to make a green band on the bottom.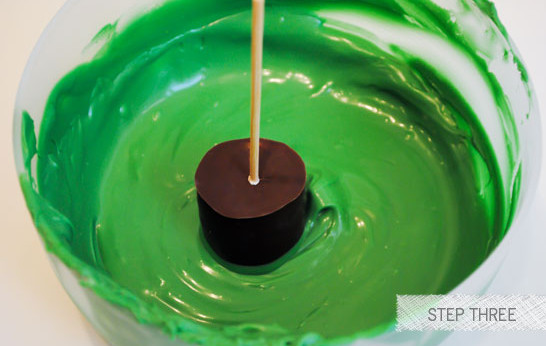 Step #4:
Before the green candy hardens, coat it in green cake glitter.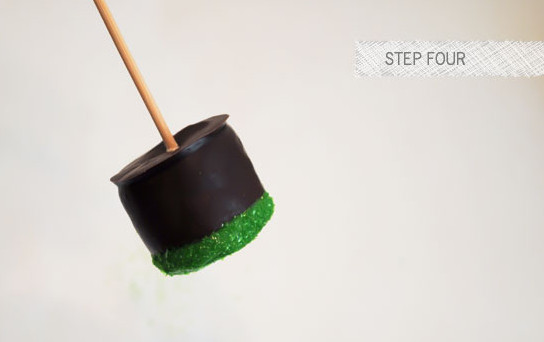 Step #5:
Take the marshmallow and place it in the middle of the chocolate-covered cookie. Take out the toothpick and add a small amount of melted chocolate to cover the hole.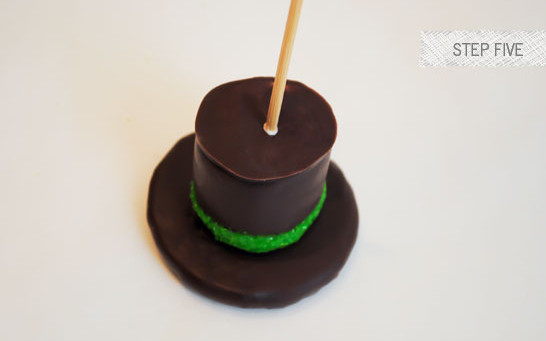 Step #6:
Place some of the melted green candy into a ziplock bag and place 3 small dots in the shape of a triangle on parchment paper. Take a toothpick and swirl the 3 dots together to create a shamrock shape. Take the toothpick and pull it straight down to create the shamrock stem. Cover the shamrocks with green cake glitter before the candy hardens. When the candy has hardened, shake off any excess cake glitter.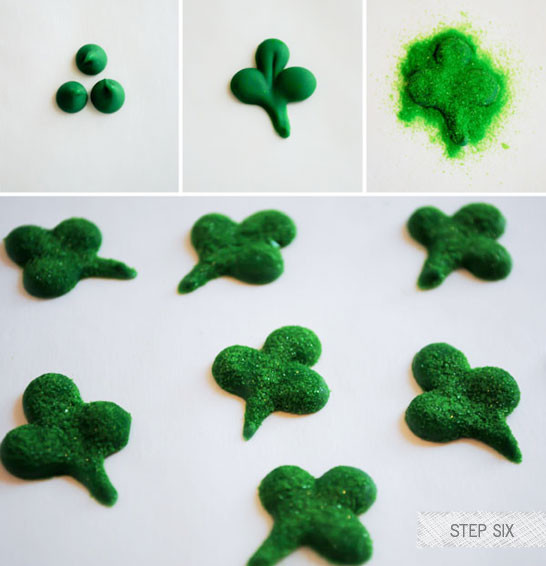 Step #7:
Attach the shamrocks to the hat using a small amount of melted green candy. Allow the hats to completely harden before serving. Enjoy!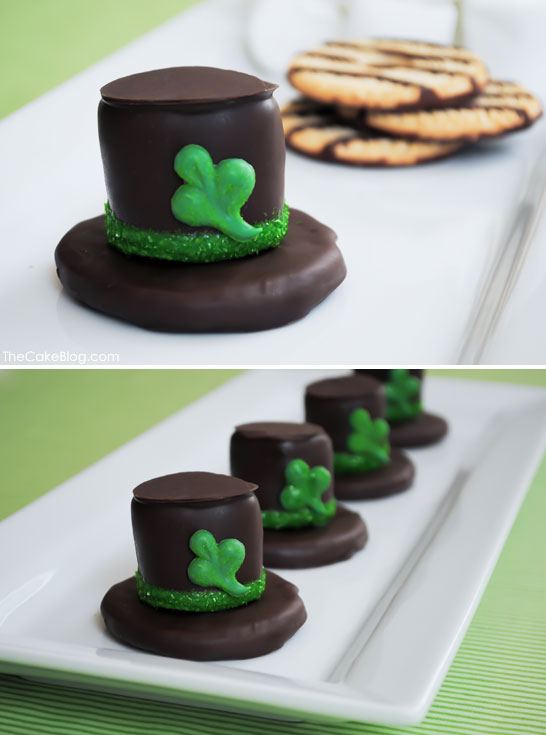 Photos: The Cake Blog.